Fit Approach turned six just a couple months ago, and as birthdays tend to do, this one caused some reflection and some fond memories of how we got started. Back when Fit Approach first launched, we didn't have integrated social sharing, we didn't have a way to join our newsletter, and we didn't even know what an <h1> tag did.
We've grown up a lot since then, and we're still learning every day how to be better at content creation and distribution. So in honor of milestones and continuing to learn and grow, we thought we'd share some of our favorite tools that we're currently using to make this whole blogging thing easier.
1. Coschedule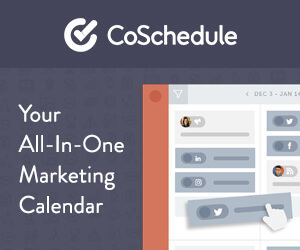 Coschedule is the darling of the blogging world, it seems. With social scheduling within the WordPress admin and an editorial calendar with team and task functionality, this is one tool that has saved us a ton of time. The Premium version is worth it, without question.
2. Blogo
I didn't realize how clunky the WordPress admin is for drafting posts until I downloaded Blogo for a long flight without internet. Blogo allows you to connect your WordPress, Medium, or Blogger blog and create, edit, and publish posts on or offline. The interface is pleasant and easy to use, and the image editing capabilities are far, far better than what you get with WordPress. There's a free version that is so far meeting all my needs!
The one thing it doesn't do is integrate with Coschedule (yet?), so I do go back in to the WordPress admin to schedule up social posts. But for rapid-fire post writing, Blogo rocks my world.
3. Pocket
Pocket is a way to save articles to read later. I find that reading content when I discover it ends up sucking up a lot of my time—hello rabbit hole—so I save articles to read later. I use tags to indicate whether it's research for an article I'm writing, it's pleasure reading, or if it's a community member's post I want to make sure to come back to. The app even works offline so if you're in a service dead zone you can still access content.
4. Sumo
When the content well runs dry… get some inspiration by looking at popular posts for a given keyword or topic, then find your own spin on that topic to give it new life and bring in new readers.
5. Gleam
If you're running giveaways on your blog, this is the prettiest giveaway plugin we've ever run across, and takes all the hard work of counting entries off your plate.
6. Newsletter signup form
We're staying more or less agnostic on which tool you choose here. We hear great things about ConvertKit, and people love MailChimp. MailPoet is a free WordPress plugin with fewer features, but hey, it's free! No matter what you use, make sure you use something: email addresses are gold. No matter what your goals with your blog, make sure you're cultivating your audience and collecting emails from the start.
These are just a sampling of some of the incredible tools out there to help bloggers work smarter, not harder. It goes without saying that Google Analytics, WordPress, Yoast, and a bazillion other apps and tools are also critical to creating and growing a successful blog. We'd love to hear your top tools, too!