I was recently asked if I had any gym bag preferences by a friend and it gave me the idea to do a blog about what's in my gym bag. I think having a gym bag and carrying it with you on a regular basis is a vital component to sticking to your workout schedule. It is actually one of the tips I listed in my Tips to Never Miss a Workout post.
So to answer my friend's question I'm going to start with the bag and what's the best kind of gym bag to invest in.
When looking to purchase a gym bag you have a million choices it seems like. Do you want leather, canvas, or nylon? Do you want a shoulder strap? How many compartments should your bag have? What size should your bag be? Everyone's needs are different so you should buy a bag that fits your lifestyle needs.
I usually go for nylon bags, as they are usually the least expensive and their style is usually up to date with the latest trends. They don't typically last as long as leather or canvas, but if the bag is used strictly for the gym nylon is just fine. Plus, I feel that nylon doesn't hold onto any smells or spills that canvas and leather may hold onto. When deciding on how many compartments you want for your gym bag, I suggest making a list of everything that will probably be going into your bag before you go out shopping. Try to decide what needs to be kept separate and protected, such as a headphones, a workout journal, or your water bottle. Most bags offer detailed descriptions for total square inches and the size of each compartment.
Here is an article from Pop sugar about cute gym bags for some ideas.
Pop Sugar Cute – Gym Bags
Now for what's in my gym bag:

1. Workout Clothes & Athletic Socks
Sports bra, dry fit shirt, and workout pants/capris/shorts. Keep them in your bag so you don't have to go home to grab your clothes.
Also an extra pair of athletic socks. There is a difference between regular socks and athletic socks. Regular socks can get damp, smelly, and they can ride up and roll down on your foot as you workout. Try to invest in a few pairs of good athletic socks. Your feet will thank you.
2. Gym Shoes
In the winter, I wear boots to the gym and then change into my gym shoes to prevent tracking that "winter-y mix" all over the gym and in the summer I am usually wearing some sort of sandal which is not really appropriate for working out in. Gym shoes are made for working out and have the proper support made for your feet to help prevent any injuries. Invest in a good pair and be sure to replace them once they are worn out. I am currently in love with my Nike Free TR 5's. They are one of the best cross training shoes I've bought.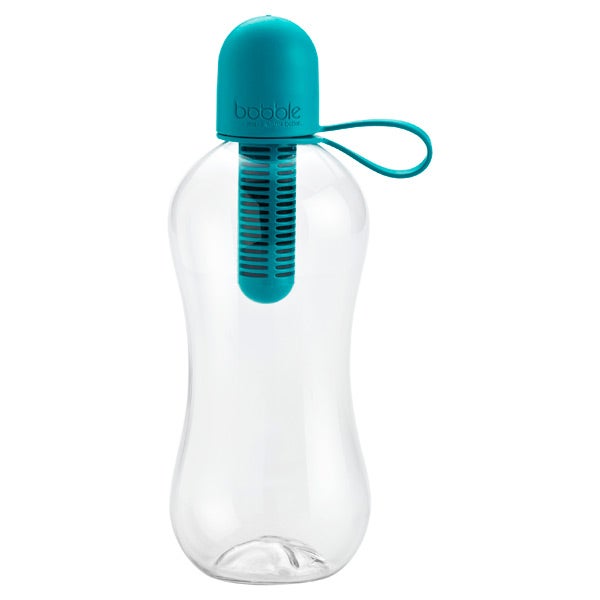 3. Water Bottle
Gotta stay hydrated during my workout. Water is vital. These Bobble reusable water bottles are great because they have a built in charcoal filter that pulls all the impurities out of the water.

4. Neutrogena Make-Up Remover Cleansing Towelettes
I avoid wearing makeup while working out at all costs.  It's not good for the pores and the dripping makeup face is not a good look for anyone.  Avoid the breakout and carry them in your bag.

5. Headphones
These are a must. I cannot workout without music. After all I firmly believe music helps motivate your workout. I use plain and simple apple headphones that come with your ipod or iphone. You can invest in more expensive but these do the trick for me.

6. Deodorant
We all dislike those people who you can smell at the gym. I'm not talking about a good smell either. Deodorant is a must to help you keep your body smelling fresh when you're sweating during your workout.

7. Extra Elastic Hairbands (Goody's Hairbands)
I love these ouchless bands! Most girls have long hair and these bands help keep the hair out of our faces. Super inexpensive. I always have extras in my bag in case I forget the one I usually have around my wrist or it breaks.

8. Combination lock
Do not leave your belongings in an unlocked locker!  I've been to so many gyms where I have seen phones, iPods, clothing and shoes in unlocked lockers, and every time I see an unlocked locker with someone's things in it, I think they are absolutely crazy for leaving it unlocked. People steal things, I don't know why but they do.  Protect your stuff by purchasing a lock.  Plain and simple.

9. Workout Journal
I keep track of my workouts in a small spiral journal. It's nice to look back at what your previous workouts were or how much weight you lifted on a previous exercise.

10. Spare Contacts
I wear disposable contacts and sometimes accidents happen. They fall out, you get something in your eye, or they rip. I always have a spare set of contacts with me. I keep a set in my gym bag in case something happens. Obviously if you are one of the lucky people of the world and don't need corrective lenses then you won't need extra contacts.

11. Heart Rate Monitor
I like to use a HR monitor during my workouts so I always keep it in my gym bag.

12. Chapstick
I am an addict, yes a chapstick addict. I always have it on me and keep a spare in my bag. I hate chapped lips so chapstick is a must for me.

13. Notre Dame Hat/Blackhawks Hat
I wear hats when I workout. It keeps the hair from my face and also the sweat. Plus I get to rock my favorite teams :]
Everyone is different so everyone's gym bag has different essentials. Make a list of what you use daily in a workout and go from there.  :]